Invest in Greece
Since 2017, Greece has experienced a steady annual increase in housing prices with Athens being the epicentre of several real estate developments with all the major cities following up.
Greece offers unparalleled quality of life in one of the most iconic natural landscapes of the Mediterranean, with exquisite gastronomy and matchless wealth in history, archaeological sites, monuments and culture.
The fastest growing real estate market in southern Europe
High demand for apartments and buildings in downtown Athens and the prominent suburbs. Excess supply of old properties in need of renovation and development.
Massive development projects across the city centre and the Athenian Riviera with numerous hotels built over the last seven years. Tourist arrivals pick every year.
Competitive prices due to a prior 10-year recession. High rental yields in residential properties. Great potential to resale on profit. Abolishment of VAT in new constructions.
The MI4 team has the knowledge and experience to assist you to realize your ideal investment. We will guide you through the investment process and we recommend the optimal strategy.
We identify the scope of your investment
We evaluate your price & property targets and set a time horizon for your investment
We educate you on market prospects
We analyze property prices, rental returns and tourism trends.
We identify the opportunities that match your requirements
We evaluate your budget, your risk factor and your time investment horizon.
We narrow down your search requirements
You receive a set of listings, videos and the details of each property suggestion.
We accommodate you in all the property viewings in Greece.
Once you visit Greece we will take you on a viewing tour to see all properties accompanied by members of our team.
We model the investment prospects for all the properties you prefer.
We will provide you with a Cost-Assessment Model and a Return on Investment for each property to make the decision-making process easier for you.
Our Cost-Assessment Model
Using our in-house model and always with full transparency, we provide you with a Cost Assessment Table for each property demonstrating all the numbers associated with your investment:
the expenses
the taxes
the future returns
We compare the different ways to make use of the property (Long-Term Vs. Short Term) and present the analysis to you. This will allow you to compare properties and make your own assessment for each property knowing all the details.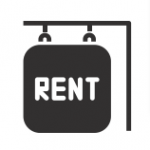 Our Rent Model
When our clients buy our full property management package they benefit from higher returns on their investment guaranteed by our Rent Model.
Our Model guarantees:
At least 20% more net return on investment in Short-term rentals.
At least 5% more net return on investment in Long-term rentals.
MI4 aims beyond securing good returns for today and factors in the prospect of reselling your property in the future. Our team identifies properties in up and coming areas and/or properties with highly expected future demand. You benefit from greater capital gains when you liquidate your investment in the future.
Real Estate Investment
House prices had decreased significantly in the European Union after the 2008 credit crisis. Following several years of recession and a significant decrease in the value of real estate, the EU is now finally seeing a rise in economic growth. Particularly countries located in the south of Europe are displaying signs of a strong recovery. Since 2017, markets have witnessed an impressive property investment boom throughout Southern Europe, following a striking increase in investment volume of more than 270% in 2017, compared to 2012.
Greece is a major contributor to this rise and is currently benefiting from a steady growth in house prices, a massive inflow of investments in hotels in Athens and a significant increase in construction projects, something that can already be identified particularly in the Athenian property market, as well as in some of the globally acclaimed Greek islands, such as Mykonos and Santorini
The prospect of a robust rise in rental prices and highly lucrative investment returns has not gone unnoticed. From 2014 and onwards, international investors have already been making strategic moves throughout Greece. And the numbers prove the investors are right. After a decade of constant decreases in house prices, prices were stabilized by 2016 and rose the year after for the first time in the post-crisis era.
Over the past four years, the value in Greek Real Estate has remained on the rise. The introduction of the Golden Visa Program along with the boom in the short-term rental market have contributed to a rise in property value and rental prices. Greece is out of the memorandum agreement with the Troika and its economy has shown significant recovery. The financial turmoil has passed making the timing perfect for investors looking to generate significant returns.